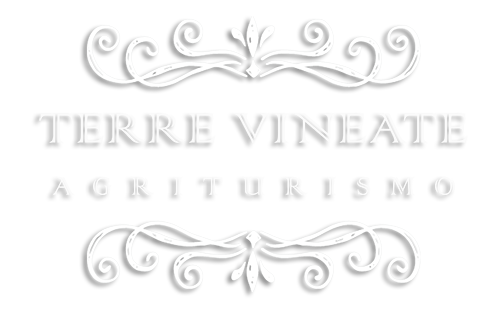 The property has common areas with a barbecue, swimming pool with hydromassage air and water and an organic vegetable garden available for our guests.
Our guests can choose between two country residences consisting of four apartments which have been finely restored using healthy materials for green building. We wanted to respect the culture Picena and use traditional techniques of construction and renovation, now lost in other areas. So we have restored some ceilings with wooden beams and roofs made with antique Roman tiles.
You can book individual apartments or entirely each of the two houses both composed of two apartments, and located one in front all`altra around a large Mediterranean courtyard. Each apartment has its own entrance, verification costs or contact us for more information.
The farm house TERRE VINEATE is part of a family holding with approx. 20 hectares of vineyards. It was given the name "TERRE VINEATE" hundreds of years ago. In the vineyards, vines were not grown near the ground – unlike the traditional Picena and other crops such as wheat. We planted two vines on either side of the crown and kept the branches and bunches of grapes.
Grapes and truffles – bio – are the specialty of our winery. In our crops we are not used synthetic chemicals, with respect for people and the environment.
If you book a spring break in a holiday apartment or opt for bed & breakfast, you will have the joy of seeing our cherry trees in blossom. This variety is planted for wood and differs from the other varieties in the garden in the beautiful shape of the tree tops. Springtime in the Marche region begins in March with the flowering of the almond trees followed by the bright yellow mimosas.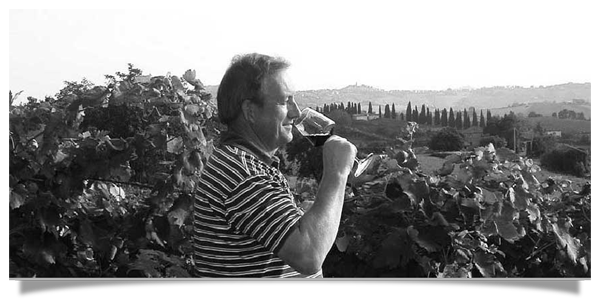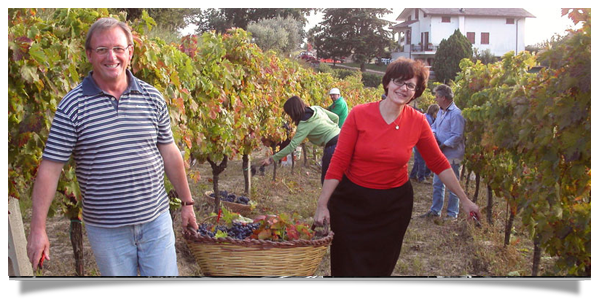 The owner, Pio, is an expert winemaker. Other local wineries call upon him to plant new vineyards. Therefore, it is no surprise that there are some special varieties of grapes in the vineyards. "The Strawberry Grape", for example, can be found climbing on a wall near the entrance of the holiday homes. This variety is particularly suitable for organic growth and has a delicious taste of wild strawberries.